Covenant Lower School
This post is the second post in our series featuring schools across Virginia and their efforts to become more energy efficient. Click here to read part 1 of St. Catherine's School energy efficient efforts.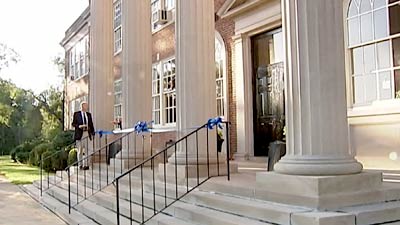 Covenant Lower School: As fall days deliver a chill in the air, students and staff at Covenant Lower School, in Charlottesville are excited to keep warm inside. The historic school building recently upgraded its aging heating system with a more energy efficient model.
With estimated annual savings of $13,000, the heating system upgrade makes it an investment that will quickly pay for itself. Temperature controls in each room allow teachers to adjust settings. Staff say the days of extreme hot and cold classrooms are gone.   
To learn more about their efforts: Covenant Lower School Upgrades Heating System