VA Universities Lead the Way in Energy Saving
Universities are stepping up and making big changes to reduce energy use and make their campuses a better, more sustainable environment.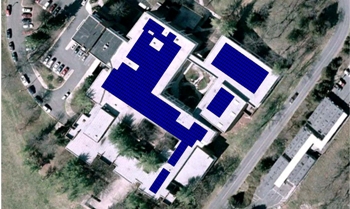 Washington and Lee University has completed the first phase of its 445-kilowatt solar power panel installation, resulting in 1,016 solar panels that now top the roof of the university's law school building. Phase two will include an additional 536 panels and will be completed this summer. The solar panels installed during both phases are equal to 25,000 square feet of paneling. In total, the project will produce enough energy to power 44 homes—that's equivalent to 3 percent of the schools total energy usage.
The University of Virginia is also making strides with its efforts to reduce waste as part of its "Game Day Challenge." At the Oct. 15 UVA-Georgia Tech game, volunteers were sporting their orange 'Hoos Recycle" t-shirts to hand out bags to tailgaters and encourage fans to recycle. Materials recycled will be compared against the total amount of waste disposed of during the game. A number of other schools are also competing in the U.S. EPA's Game Day Challenge, which will announce the waste data and the winning school in November.
To learn more about the EPA Game Day Challenge visit: http://www.epa.gov/wastes/partnerships/wastewise/challenge/gameday/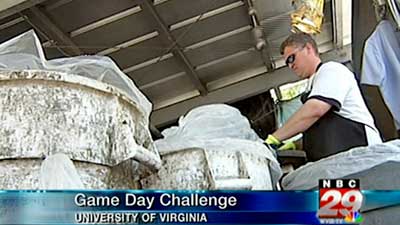 If you're a college student (or staff member!) and are interested in reducing energy on your campus, enter our Value Your Power University Contest and briefly tell us how you will cut down your energy use by 10% through October 30. You can win prizes and help your school beat out other VA schools. Enter today!